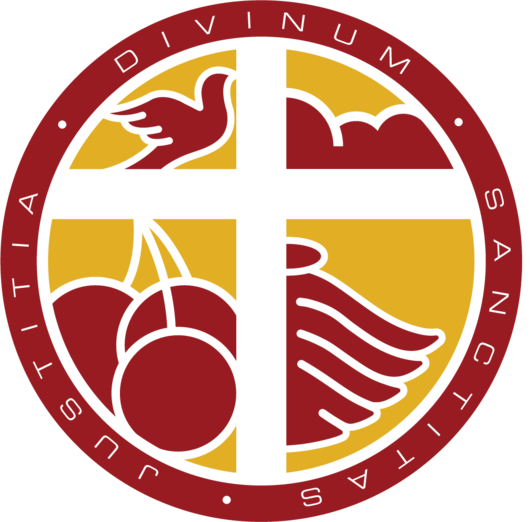 What is BiblePay?
BiblePay (BBP) is a Christian Charity Cryptocurrency. 10% of funds are donated to charities and nonprofits, and over 329 orphans are being sponsored monthly. The project rewards contributing computing power to cancer research, writing letters to orphans and learning more about Christianity.
Our focus is on the following things:
Spreading the Gospel
We are passionate about spreading the Gospel in Jesus' name, and have incorporated many novel ways of doing this.
Giving 10% of all generated coins to Charity
BiblePay is currently sponsoring 329 orphans each month, and as our value grows, we will be able to help much more people! The primary charities are Bloom World Wide, Cameroon One, and Compassion International, with 100% allocated to sponsoring orphans.
Using Proof of Distributed Computing (PODC)
90% of our miners processing power goes to helping researchers find cures for AIDS/HIV, malaria, cancer, and Alzheimer's. This also makes our coin incredibly environmentally conscious.
Being ASIC and GPU resistant
Our mining-algorithm is called Proof of Bible Hash, and it is unique in that every miner has the entire KJV Bible integrated. This makes BiblePay virtually impossible to port to GPU or ASIC mining, making it CPU-only.
Having a monthly self-funding budget and a decentralized governance
Biblepay has features built-in that enables it to be self-funding and self-governing. MasterNodes - called Sanctuaries - came online during Christmas 2017.
For more information, visit our forums at bitcointalk.org and forum.BiblePay.org.
New website is coming soon!
BiblePay Goes Live - (06-30-2017)

0%

Sponsoring Orphans - (07-01-2017)

0%

Sanctuary masternodes based governance committee for charity - (12-25-2017)

0%

In Wallet Prayer System, Gospel Links, BiblePay University - (March 1, 2018)

0%

E-Commerce Integration, In-Wallet purchases through Amazon - (March 1st, 2018)

0%

Partnership with BLOOM - Helping orphans in Uganda and Sierra Leone - (March 1st, 2018)

0%

Proof-Of-Distributed Computing Cancer Research diverts mining waste heat towards true Research - (March 28th, 2018)

0%

Unbanked Cancer Mining - Helping those in third world countries buy groceries with Mobile Phone Mining - (April 30th, 2018)

0%

Marketing Campaigns Phase 1 (Reddit, Facebook, Google) - (September 30, 2018)

0%
Stratis Integration Phase 1 (UI Phase) Provide a Proof-of-Concept for Stratis Integration (Windows Wallet UI only) - (September 30th, 2018)

0%

Mobile Phone Wallet Integration with Coinomi and Mobile Integration - (November 30th, 2018)

0%

Marketing Campaigns Phase 2 - (Proposal for PR Campaign, Language Translations) - (December 25, 2018)

0%

Stratis Integration Phase 2 (Blockchain Phase) - Provide a Proof-of-Concept for Stratis Blockchain Integration (Windows UI Wallet Syncing with Stratis) - (December 30, 2018)

0%

Market Biblepay as a Deflationary Currency - For businesses seeking to add exposure to cryptocurrencies inside 401k plans - (December 25, 2019)

0%

Biblepay Debit Card Partnership with VISA - (December 25, 2019)

0%

E-Commerce Integration Integration with Retailers accepting Biblepay plug-in December 25th, 2019

0%
This blockchain serves as a decentralized autonomous charity, yet is still an investment.
It benefits orphans and those in distress at 100% tithe pass-through efficiency, while it is a deflationary investment.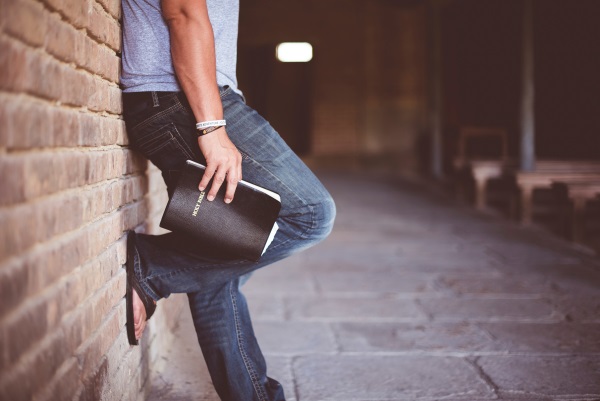 Our goal is to provide a hedge against hyperinflation, while helping orphans at the same time. We also desire to reduce heat generation by using the Bible Hashing Algorithm in place of Proof Of Work.
We believe in maintaining a cross platform wallet, using highly supportable C++ and Stratis technologies, maintaining a TestNet branch for UAT & Regression testing, and maintaining a stable Prod environment.
Become a loving community adhering to Jesus' commandments: sharing with each other, while voting and executing charitable expenses for those in distress.
To avoid wasting energy on meaningless SHA hashing, or mining, BiblePay introduces Proof Of Biblehash (POB) - an algorithm that allows the program to run on common commodity PCs and compensates full nodes participation. At the same time, it requires full blockchain transaction referencing in the hashing function, along with chained bible verses that make it resistant to porting to GPU video cards and ASICs.
In addition to the low energy requirements and high efficiency of POB, the reward per block is set to be relative to the length of time the block took to solve. This means that abusive hash attacks result in subsidy decreases.
Seven-minute block targets minimize the blockchain file size, yet BiblePay supports Dash's InstantSend for speedy transactions.
The network is highly efficient with low total energy consumption. In addition, BiblePay is deflationary, meaning that it started by issuing a larger amount of coins per block, and each year the supply is tightened by 10%.
Initiated with best practices in mind (instant transactions, voting, small block files, the latest bitcoin technology), robust security and sync protocols, enhanced block sync accuracy functions, and a new high efficiency hashing algorithm (bible hash), BiblePay has truly started at the forefront of innovation.
Block Emission Level: Variable rate between 20000 and 5000, based on the network difficulty level (higher difficulty, lower block subsidy).  205 blocks per day, 7 minute block targets. The deflation rate of our emission is 1.5% Per Month, or 19.5% per year compounded.
For more info see the Emission Schedule.
The block reward breakdown is as follows:
10% is given to Charity (IE Compassion.com) through the sanctuary voted budget

5% is allocated to sanctuary voted IT expenses, such as IT payroll and website maintenance.

2.5% goes to Peer-To-Peer features, such as Gospel Link sharing.

2.5% is designated for Public Relations (PR)

The 80% remaining amount is split between a chosen sanctuary, who provides POSE (proof of service) that has waited longest to get paid, and the miner who found the block.
NO PREMINE - the lead dev started with zero, the orphan foundation fund started with zero, the distribution is entirely fair.
NO ICO. The distribution curve is evenly declining with no hidden bumps early. The self-governance committee and masternode payments were deliberately delayed until Christmas 2017, to allow people to prepare and save up the initial requirement. Running a sanctuary is open to anyone.
ACCOUNTABILITY: The wallet has a reconciliation page built in to show all charitable income and expenses.
TECHNICAL: (From the rpc, type 'run contribution' to see the tithes into the foundation for a time period. Click the wallets 'Accountability' button to see a list of orphans, expenses, sponsorship dates, amounts, the charity phone number, and txid).
For more information, please read the BiblePay WhitePaper.
Please reach out to us if you have any questions.  We are happy to receive feedback.