We are happy to announce that BiblePay is now listed on the decentralised exchange CryptoBridge!
You can find the BBP/BTC market HERE.
The beauty of using a decentralised exchange like CryptoBridge is that you are always in control of your own BBP coins. Unlike a centralised exchange, where you send your BBP to a wallet address controlled by the exchange, you make trades directly from your own address (i.e. an address for which you control the private keys!) using the CryptoBridge app or web wallet.
Currently, the total crypto trade volume on CryptoBridge is approximately $2 million USD per day (Note that the CoinMarketCap data is erroneous due to not listing all traded pairs). This makes CryptoBridge the largest exchange that BiblePay is listed on by daily trade volume.
CryptoBridge also have an ambitious road map which will see them listing more coins/tokens in the near future including ERC20 coins. These plans should help to lift the daily volume of the exchange even higher.
An image of their road map is shown below:
On the BiblePay subreddit, Togo listed a series of links which will help new CryptoBridge customers learn how to set up and account and trade BiblePay on the exchange. These links are listed below this article.
We look forward to growing our trade volume on CryptoBridge!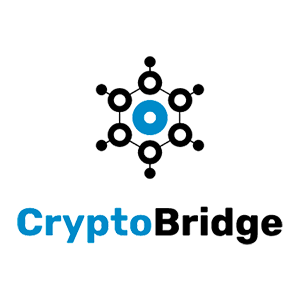 Helpful links (Thanks Togo!):
CryptoBridge Website
https://crypto-bridge.org/
CrytpoBridge DEX (Decentralized Exchange)
https://wallet.crypto-bridge.org/
FAQ
https://crypto-bridge.org/#faq
LEARNING VIDEOS
PICK YOUR CRYPTOBRIDGE WALLET!
Learn the difference between the two amazing wallet/accounts you can create on CryptoBridge:
https://www.youtube.com/watch?v=h2dLtR3c7YI
CREATING A CRYPTOBRIDGE LOCAL WALLET!
Learn how to create a CryptoBridge Local Wallet here, AND REMEMBER TO MAKE COPY OF BACKUP AND BRAIN KEYS:
https://www.youtube.com/watch?v=Vxr1QQSix3o
CREATING A CRYPTOBRIDGE CLOUD WALLET!
Watch this video to learn how to create a CryptoBridge Cloud Wallet… AND REMEMBER TO MAKE COPIES OF YOUR PASSWORD
https://www.youtube.com/watch?v=yEYwluD4G-Y
FUND YOUR CRYPTOBRIDGE ACCOUNT!
Check out this video detailing how to fund your CryptoBridge account with BTC:
https://www.youtube.com/watch?v=zenKIVMtFLM
BUYING BCO ON THE EXCHANGE
Learn how to buy BCO, the native coin, on the CryptoBridge Decentralized Exchange!
https://www.youtube.com/watch?v=MlSW6YNg5HY
STAKING YOUR BCO!
Learn why and how to stake your BCO on the CryptoBridge DEX
https://www.youtube.com/watch?v=1FK4jojH-sw
HOW TO CANCEL AN ORDER!
Watch this video to learn how to cancel an open order in the DEX and some common issues you might face!
https://www.youtube.com/watch?v=ke8CRSCkUg4
CHANGING YOUR NODE!
Learn how to change your node to get a faster and better connection in the CryptoBridge exchange!
https://www.youtube.com/watch?v=HgrbhEhwAgM
HOW TO ACCESS YOUR CLOUD OR LOCAL WALLET FROM THE DOWNLOADABLE CRYPTOBRIDGE APPLICATION!
change between the local wallet and cloud wallet within the downloadable application
https://www.youtube.com/watch?v=M7KsbYueR1Q
WHAT ARE MY KEYS AND WHEN SHOULD I MESS WITH THEM?
description of what your keys are, when you should use them and why you would want to.
https://youtu.be/Maf2vXXWpN4
HOW TO RESTORE YOUR CRYPTOBRIDGE LOCAL WALLET ON A NEW COMPUTER!
restoring your local wallet on a new computer…but as always…BACKUP your password and keys!
https://youtu.be/-HrpGo7kDY4
HOW TO FIND YOUR TXID IF YOU ARE HAVING AN ISSUE WITH A DEPOSIT OR WITHDRAWAL
walk you through the process of tracking down your transaction id (txid) https://youtu.be/EhyBpr8bqHI